Our three day camp over May half term was yet another success. With over 40 Boy's and Girl's of all ages attending, there were many talented players on show.

The camp was based around the European Championships that were fast approaching. With the daily quiz and football tournament, all players left the camp knowing who would be taking part in the Championships and most importantly why Messi of Argentina would not be taking part!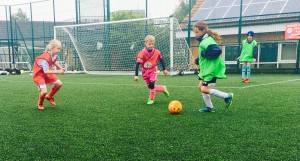 The picture above, shows three of the stand out players from the camp. The two young Girl's showed great skill and enthusiasm throughout. The young Boy finished up as a winner of the passing competition and is a huge contender to be a World Cup captain at the next camp.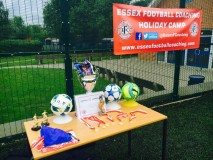 Our next camp will take place Monday 1st August – Wednesday 3rd August. We have three camps running throughout the summer and places can now be reserved. To book – use the contact tab above.